Limassol Blu Marine – Investment Project
The city of Limassol, being the main economic and business location of Cyprus, is vibrant with change. Businesses, entertainment and the upmarket residential scene are making it a revitalised center of the country. A total of 11 projects with multimillion co-financing with the EU Regional Development Fund are to give West Limassol a makeover. West Limassol has much to offer investors and businesses looking for new opportunities in the Eastern Mediterranean and Middle East areas. Backbone infrastructure projects like the New Limassol Marina, the Dubai World Cruise Terminal, the upgrading of the Old Harbour, the Integrated Resort Casino, Seafront Park and the forthcoming Greens Golf Resort aim to further enhance the tourist, investment and business product and increase tourist arrivals from the highest markets, as well as investment opportunities.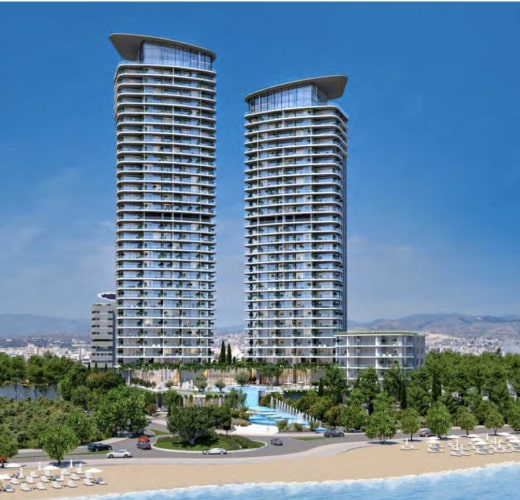 Alterim presents to the interested parties a brand-new co-investment project developed by the market's leading development company active since 1960, the Leptos Group: the Limassol BLUE MARINE.
Limassol BLU MARINE is an exclusive waterfront development, strategically located in the Western part of Limassol, about 330 meters from New Limassol Marina and very close to the old shopping and business center.
Detailed information to interested investors can be provided on demand. Please contact us here